[ Links ] [ Schedule ] [ Game Comments ]
WELCOME TO INDIANA UNIVERSITY BASKETBALL!!!!!!

11/2/98 UPDATE!
First of all, congratulations to Coach Knight and the staff on landing 6'10" center George Leach from North Carolina. Leach might be the athletic big man Knight has been looking for in the past decade.
Also updated the game comment site with my review of the Hoosiers performance against the Melbourne Giants on Sunday.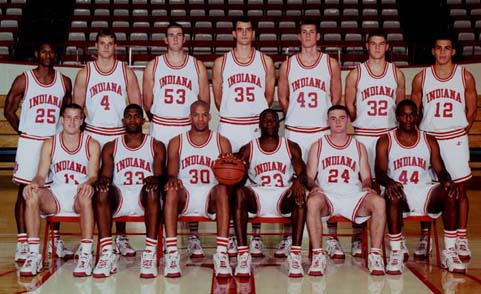 GO HOOSIERS!